The Moon Sign Guide: An Astrological Look at Your Inner Life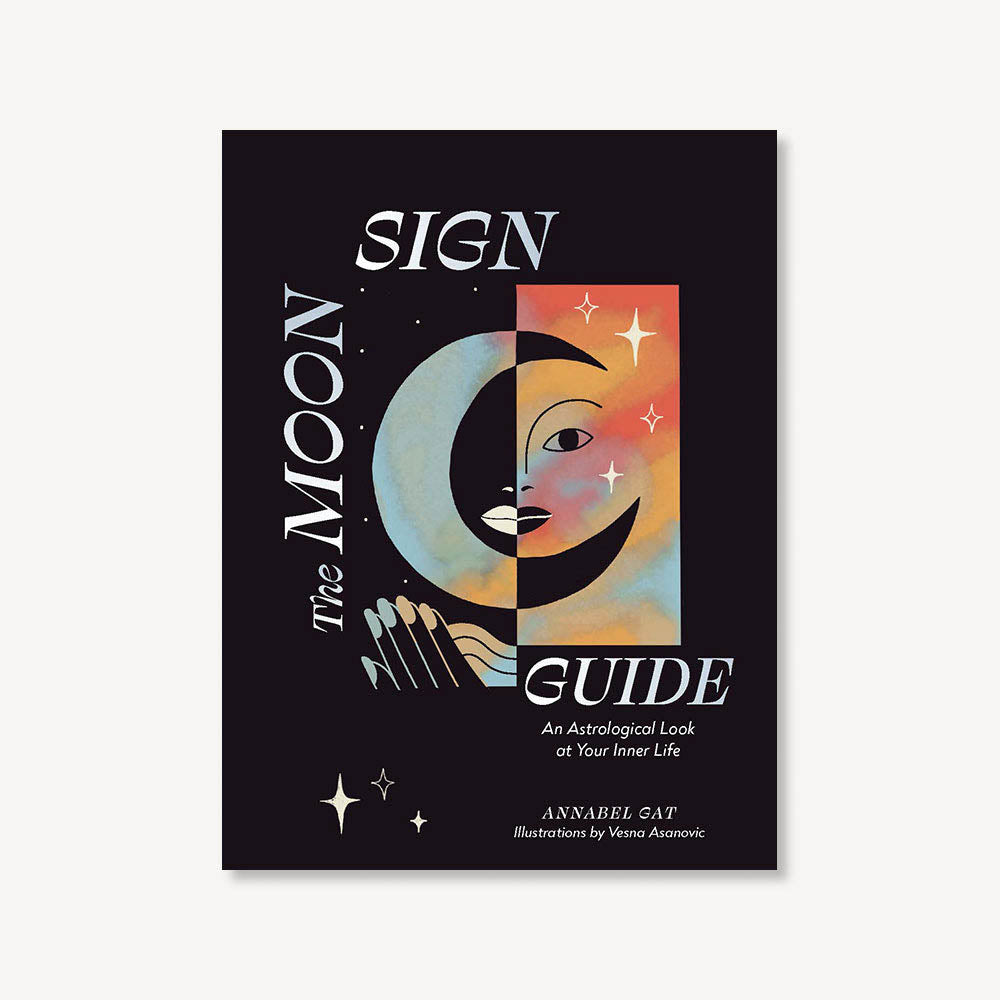 The Moon Sign Guide: An Astrological Look at Your Inner Life
Most casual fans of astrology are familiar with their Sun sign, but your Moon sign is just as essential to your astrological profile. While the Sun sign symbolizes your ego and will, your Moon sign represents your inner world, your emotional landscape—your feelings, memories, and subconscious; your fears, needs, and desires.
Organized into twelve chapters, one for each Moon sign,
The Moon Sign Guide
details the characteristics and personality traits for each sign in relation to key aspects of life, including self-care, home, family, work, friendship, love, and compatibility. The book also includes a glimpse into progressed moons because as you age, your Moon sign changes, providing new emotional perspectives.
Illustrated throughout and packaged as a lovely hardcover with foil-stamping and gilded edges,
The Moon Sign Guide
is an invaluable reference for astrology enthusiasts of all levels and modern mystics looking to explore lunar energies and gain deeper insights into themselves and others.
EXPERT AUTHOR: Annabel Gat writes the daily and monthly horoscope column at VICE. She is a practicing astrologer certified by the International Society for Astrological Research.
ACCESSIBLE: Organized into twelve easy-to-navigate chapters (from Aires Moon to Pisces Moon), this guide is packed with information that will appeal to astrology fans of all levels. And every two and half years, your progressed Moon sign changes, making this guidebook a handy reference you'll turn to for many years to come.
EXCELLENT SELF-DISCOVERY TOOL: Astrology is a wonderful way to further explore and care for yourself and your emotional well-being. By learning about your Moon sign, you learn more about who you are and what you need to feel emotionally secure, safe, and nurtured.
Perfect for:
• Astrology enthusiasts of all levels, horoscope readers, and anyone who can't get enough of all things zodiac
• Fans of wicca, mysticism, spirituality, and tarot
• Those who enjoyed
The Astrology of Love & Sex, The Only Astrology Book You'll Ever Need
, and
You Were Born for This
Regular price
$19.95
$19.95