Pot Tarot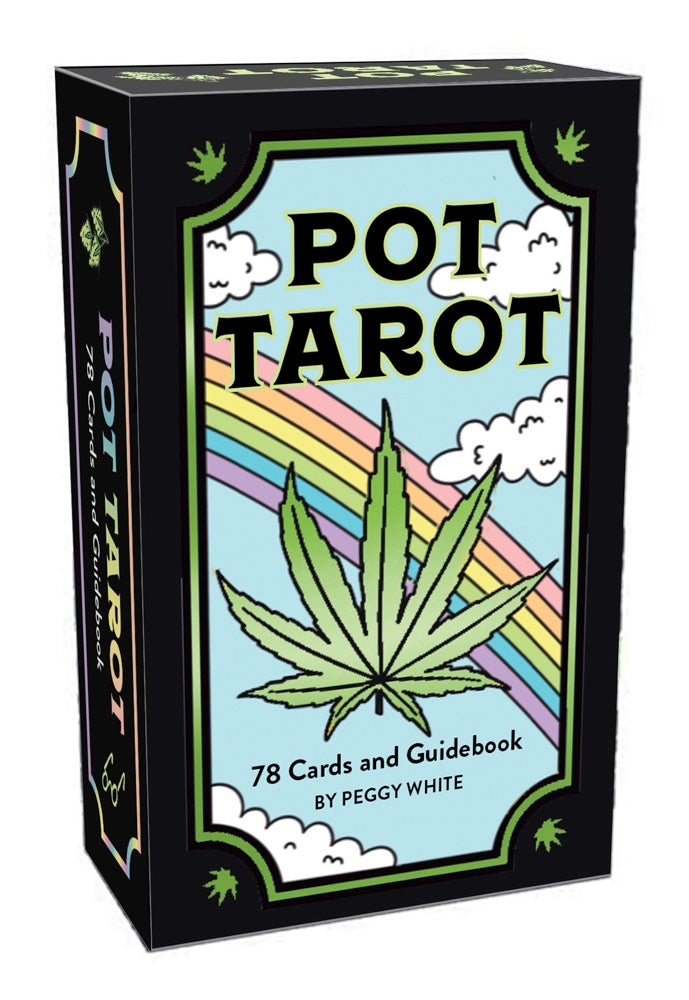 Pot Tarot
Let the cards clear the smoke from your eyes as you uncover the past, present, and future with this bright and beautifully illustrated tarot deck.
For thousands of years cannabis has been used to bring clarity, inspiration, and a higher state of mind to those seeking guidance. Now the wisdom of weed can guide you in your divination with the help of Pot Tarot .
VIBRANT NEW ART: This contemporary twist gives new meaning to the classic archetypes of the 78-card tarot deck to bring a little mysticism to your 4/20 and a little recreational wisdom to your readings.
TAROT CARDS WITH GUIDEBOOK: With sample spreads and fun explanations of each card, this deck's accompanying booklet is a handy guide for beginners and practiced tarot readers alike.
GUIDE TO GETTING HIGH-ER ENLIGHTENMENT: Marijuana and CBD products can be a gateway to altered states of consciousness. This unique tarot deck draws on that power to help readers align with unseen energies and tap into opportunities, creativity, and healing.
Regular price
$19.95
$19.95